Why Raise 3D?
Raise 3D has become the market leading 3D printer(s) globally, due the substantial amount of R&D that has gone into developing this premium range of desktop printers.
Raise 3D has identified all the shortfalls of the current market and came up with a product that serves the 3D printing industry in almost every aspect so to speak.
If you are familiar with 3D printing, I am sure, you are also familiar with a certain term such as limitations? There are many factors to bare in mind when considering the purchase of a new 3D printer. Raise 3D has taken each and every factor into serious consideration.
Where other products fail to deliver, Raise 3D just added more value! In the end it is all about value for money, performance, reliability and quality.
Raise 3D a statement on what a 3D printer should be:
Fully enclosed 3D printer. All 5 of the printers in the range are fully enclosed.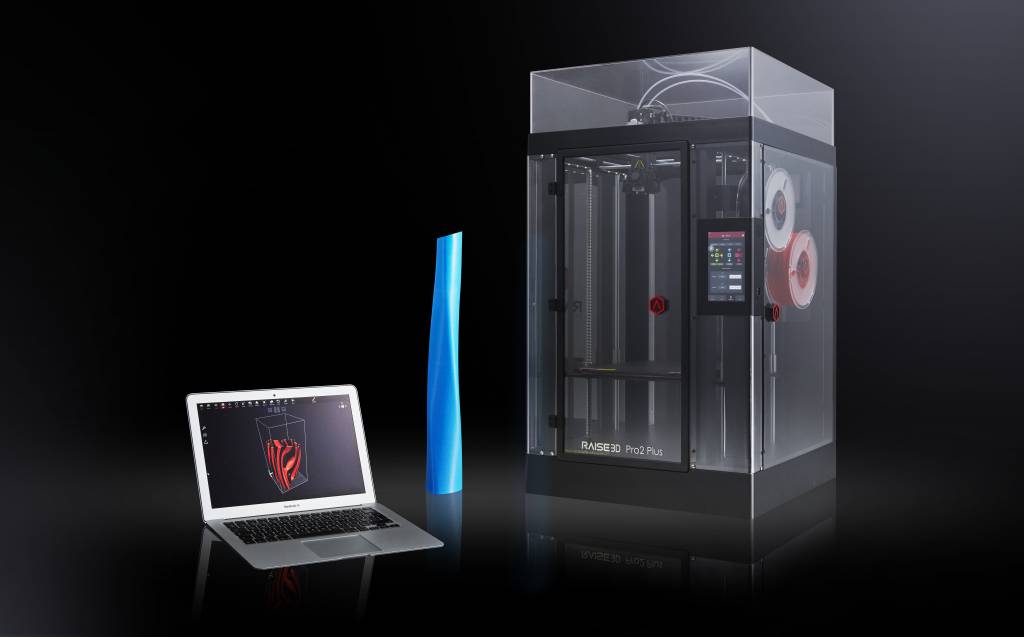 Dual extrusion available in all models and nozzles reaching tempratures of 300 C° – All-Metal- Hot-Ends

Heated bed of 110 C°

7″-inch touch screen. Visual interface / Rapid reviewing / Visual print progress / Full adjustment control.

Build platform: Raise 3D has the largest build platforms in all their classes. There are no comparison in the global market.

Filament and material compatibility:
It is compatible with some of the most materials available, because of the all-metal-hot-ends that are a standard fitment, because it is fully enclosed, 300 C°nozzles and heated bed of 110 C°

Price:
In comparison with the average cost of 3D printers that are equipped with these features is Raise 3D once again ahead of the market. Raise 3D offers the best prices on their products. The pricing on Raise is below the average standard of any other competing 3D printer in its class. which confirms the statement above – "value for money, performance, reliability and quality"
This is not where the bus stops.
The Raise PLUS range is most probably the highest specked 3D printers in their separate categories. They are equipped with special features for professionals.
These features includes:
Dual Extruder: Electronic driven lifting, with 4× increased torque performance.
Massive Build Volume (12 x 12 x 23.8 in).
Diverse Filament Compatibility (300℃).
Filament Sensor / Camera / HEPA Filter.
Minimum 0.01mm Layer Height.
Resume Print after Power Outage.
7″ Touch Screen.
32 Bit Motion Control Board.
Wireless Compatibility.
Next Generation Motion Controller
New HEPA Filter
New Build Plate System
3D Unique (Pty) Ltd. are the sole distributors of Raise 3D in Sub-Saharan-Africa.